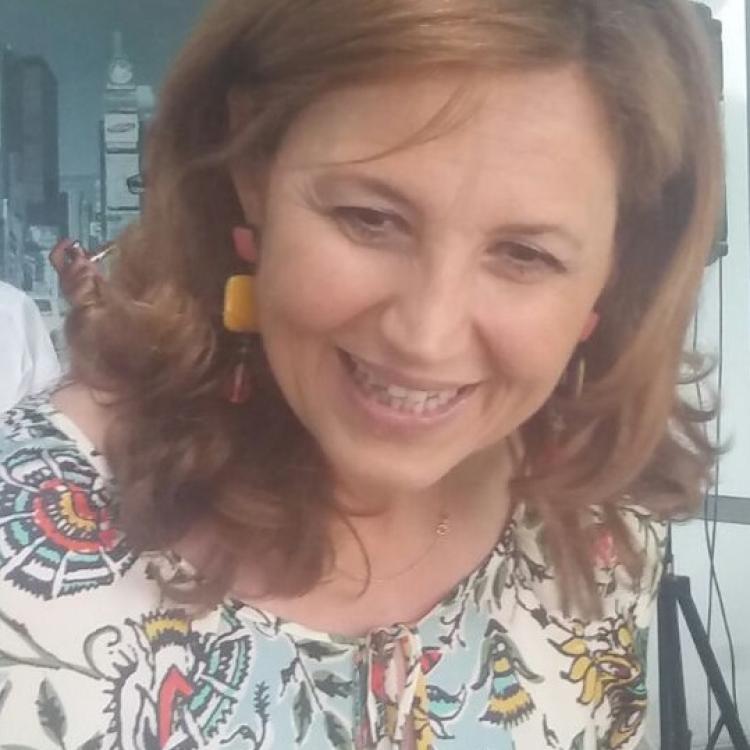 Dissecting molecular mechanisms of inborn errors of metabolism
Margherita Ruoppolo
E-mail
margherita.ruoppolo@unina.it
Biosketch
Margherita Ruoppolo graduated in Chemistry in 1990 and got her PhD in Chemical Sciences in 1997 at the University of Naples "Federico II". From 1993 to 1994 she carried out research at the Biological Laboratory of the University of Kent, Canterbury, United Kingdom.
She began her university career in 1996 as Researcher (SSD BIO-10 "Biochemistry") at the University of Salerno. In 2001 she became Associate Professor (SSD BIO-10 "Biochemistry") at the Faculty of Medicine of the University of Naples Federico II. Since 2007 she is Full Professor (SSD BIO-10 "Biochemistry") at the Faculty of Medicine of the University of Naples Federico II. Since 2003 she has been responsible for the INTERDEPARTMENTAL PROGRAM: Development of innovative spectroscopic technologies for the screening and diagnosis of diseases of the Laboratory Medicine DAI, University Policlinico, University of Naples "Federico II". Since 2018 she has been responsible for the regional laboratory of newborn screening at CEINGE.
She teaches Biochemistry courses at the School of Medicine of the University of Naples "Federico II" and she is in charge of the teaching of Proteomics (CdL Biotechnology of Health - University of Naples Federico II).
From November 2011 to October 2016 she was President of the Council for the Degree Course in Audioprosthetic Techniques
The scientific activity of Margherita Ruoppolo has focused on the structural characterization of proteins and metabolites and has been focused on the themes listed below:
-Characterization of post-translational modifications with particular regard to the dynamic characterization of disulphide bridges and to oxidative folding processes. -Development of differential and functional proteomics methodologies in molecular medicine
-Development of metabolomics methodologies in the study of inborn errors of metabolism
- Definition of altered intracellular pathways in hereditary diseases of the intermediate metabolism.
She is the author of 77 publications in international journals.
Research
Inborn errors of metabolism (IEM) are genetic disorders that are caused by alterations of a specific enzymatic reaction. IEM can be pleiotropic, and can involve virtually any organ or system. Initial clinical presentation can occur any time from prenatal development through adulthood, and specific environmental triggers are crucial to determine an individual patient phenotype. The genetic basis of IEMs is extremely heterogeneous and can involve any type of genetic defects. The diagnose of IEM depends on the specific disorder or presenting phenotype. Recently, tandem mass spectrometry has facilitated the rapid and economical evaluation of a broad spectrum of metabolites, enabling the timely diagnosis of many disorders, thereby facilitating early institution of therapy by national newborn screening programme.
This project aims to use a combination of state-of-the-art "omics" methodologies to comprehensively screen for protein and metabolite landmarks that can unveil pathophysiological mechanisms in a classes of IEM named organic acidemias (OA) (4-6), caused by mutations in genes encoding enzymes involved in amino acid catabolism. The OA are biochemically characterized by tissue accumulation of non-amino organic acids and their CoA, L-carnitine and glycine esters upstream of the enzymatic blockage. Neurological signs are prominent in OA, implying a high vulnerability of the Central nervous System (CNS), which was shown to be age-dependent and region-specific. Treatment generally reduces toxic levels of metabolites in blood, but remains insufficient to prevent many of the long-term neurological and systemic complications. Therapy does not halt progressive multi-organ dysfunction, leading to severe disability and even death. Thus, it is mandatory to elucidate the molecular bases of organic acidemias to improve the diagnostic strategies and the treatment follow-up and to unveil altered pathways that could be targeted for therapeutic purposes. This project aims:
(i) to define the OMIC pathological signature of OAs in order to characterize the unknown patho-mechanism, linked to disease progression
(ii) to identify altered metabolic pathways in order to improve diagnostic strategies, implement therapeutic protocols and optimize follow-up in order to prevent negative prognosis.
(iii) to develop innovative therapeutic strategies through the use of nanomedicine, such as the use of nanovectors in order to: a) improve the delivery of therapeutic agents already in clinical use or still experimental and b) evaluate new drugs directed against new molecular targets identified in the present study.
Research lines
Proteomics and metabolomics interplay in pathomechanisms for rare inborn errors of metabolism (ProMetOmics)
Research Group
Marianna Caterino, RTDa
Michele Costanzo, PhD Student
Emanuela Marchese, PhD Student
Dino Cevenini, RTDI
Roberta Fedele,

Research Fellow

Esther Imperlini,

Research Contractor
Most relevant publications
1) McHugh D, Cameron CA, Abdenur JE, Abdulrahman M, Adair O, Al Nuaimi SA, Åhlman H, Allen JJ, Antonozzi I, Archer S, Au S, Auray-Blais C, Baker M, Bamforth F, Beckmann K, Pino GB, Berberich SL, Binard R, Boemer F, Bonham J, Breen NN, Bryant SC, Caggana M, Caldwell SG, Camilot M, Campbell C, Carducci C, Bryant SC, Caggana M, Caldwell SG, Camilot M, Campbell C, Carducci C, Cariappa R, Carlisle C, Caruso U, Cassanello M, Castilla AM, Ramos DE, Chakraborty P, Chandrasekar R, Ramos AC, Cheillan D, Chien YH, Childs TA, Chrastina P, Sica YC, de Juan JA, Colandre ME, Espinoza VC, Corso G, Currier R, Cyr D, Czuczy N, D'Apolito O, Davis T, de Sain-Van der Velden MG, Delgado Pecellin C, Di Gangi IM, Di Stefano CM, Dotsikas Y, Downing M, Downs SM, Dy B, Dymerski M, Rueda I, Elvers B, Eaton R, Eckerd BM, El Mougy F, Eroh S, Espada M, Evans C, Fawbush S, Fijolek KF, Fisher L, Franzson L, Frazier DM, Garcia LR, Bermejo MS, Gavrilov D, Gerace R, Giordano G, Irazabal YG, Greed LC, Grier R, Grycki E, Gu X, Gulamali-Majid F, Hagar AF, Han L, Hannon WH, Haslip C, Hassan FA, He M, Hietala A, Himstedt L, Hoffman GL, Hoffman W, Hoggatt P, Hopkins PV, Hougaard DM, Hughes K, Hunt PR, Hwu WL, Hynes J, Ibarra-González I, Ingham CA, Ivanova M, Jacox WB, John C, Johnson JP, Jónsson JJ, Karg E, Kasper D, Klopper B, Katakouzinos D, Khneisser I, Knoll D, Kobayashi H, Koneski R, Kozich V, Kouapei R, Kohlmueller D, Kremensky I, la Marca G, Lavochkin M, Lee SY, Lehotay DC, Lemes A, Lepage J, Lesko B, Lewis B, Lim C, Linard S, Lindner M, Lloyd-Puryear MA, Lorey F, Loukas YL, Luedtke J, Maffitt N, Magee JF, Manning A, Manos S, Marie S, Hadachi SM, Marquardt G, Martin SJ, Matern D, Mayfield Gibson SK, Mayne P, McCallister TD, McCann M, McClure J, McGill JJ, McKeever CD, McNeilly B, Morrissey MA, Moutsatsou P, Mulcahy EA, Nikoloudis D, Norgaard-Pedersen B, Oglesbee D, Oltarzewski M, Ombrone D, Ojodu J, Papakonstantinou V, Reoyo SP, Park HD, Pasquali M, Pasquini E, Patel P, Pass KA, Peterson C, Pettersen RD, Pitt JJ, Poh S, Pollak A, Porter C, Poston PA, Price RW, Queijo C, Quesada J, Randell E, Ranieri E, Raymond K, Reddic JE, Reuben A, Ricciardi C, Rinaldo P, Rivera JD, Roberts A, Rocha H, Roche G, Greenberg CR, Mellado JM, Juan-Fita MJ, Ruiz C, Ruoppolo M, Rutledge SL, Ryu E, Saban C, Sahai I, García-Blanco MI, Santiago-Borrero P, Schenone A, Schoos R, Schweitzer B, Scott P, Seashore MR, Seeterlin MA, Sesser DE, Sevier DW, Shone SM, Sinclair G, Skrinska VA, Stanley EL, Strovel ET, Jones AL, Sunny S, Takats Z, Tanyalcin T, Teofoli F, Thompson JR, Tomashitis K, Domingos MT, Torres J, Torres R, Tortorelli S, Turi S, Turner K, Tzanakos N, Valiente AG, Vallance H, Vela-Amieva M, Vilarinho L, von Döbeln U, Vincent MF, Vorster BC, Watson MS, Webster D, Weiss S, Wilcken B, Wiley V, Williams SK, Willis SA, Woontner M, Wright K, Yahyaoui R, Yamaguchi S, Yssel M, Zakowicz WM. Clinical validation of cutoff target ranges in newborn screening of metabolic disorders by tandem mass spectrometry: A worldwide collaborative project. Genet in Med (2011) 13:230-254
2) Caterino, M., Pastore, A., Strozziero, M. G. Di Giovamberardino, G., Imperlini, E., Scolamiero, E., Ingenito, L., Boenzi, S., Ceravolo, F., Martinelli, D., Dionisi-Vici, C., Ruoppolo, M.
The proteome of cblC defect: in vivo elucidation of altered cellular pathways in humans_J Inherit Metab Dis. 2015 Sep;38(5):969-79. doi: 10.1007/s10545-014-9806-4. Epub 2015 Jan 14.
3) Scolamiero E, Cozzolino C, Albano L, Ansalone A, Caterino M, Corbo G, di Girolamo MG, Di Stefano C, Durante A, Franzese G, Franzese I, Gallo G, Giliberti P, Ingenito L, Ippolito G, Malamisura B, Mazzeo P, Norma A, Ombrone D, Parenti G, Pellecchia S, Pecce R, Pierucci I, Romanelli R, Rossi A, Siano M, Stoduto T, Villani GR, Andria G, Salvatore F, Frisso G, Ruoppolo M. Targeted metabolomics in the expanded newborn screening for inborn errors of metabolism. Mol Biosyst. 2015 Jun;11(6):1525-35 DOI: 10.1039/C4MB00729H
4) Marianna Caterino, Randy J. Chandler, Jennifer L. Sloan, Kenneth Dorko, Kristina Cusmano-Ozog, Laura Ingenito, Stephen C. Strom, Esther Imperlini, Emanuela Scolamiero, Charles P. Venditti and Margherita Ruoppolo
The proteome of methylmalonic acidemia (MMA): elucidation of altered pathways in patient livers. Molecular BioSystems, 2016, 12, 566 - 574
5) A Phospholipid Profile at 4 Months Predicts the Onset of Celiac Disease in at- Risk Infants.
Auricchio R, Galatola M, Cielo D, Amoresano A, Caterino M, De Vita E, Illiano A, Troncone R, Greco L, Ruoppolo M. Sci Rep. 2019 Oct 4;9(1):14303. doi: 10.1038/s41598-019-50735-7.