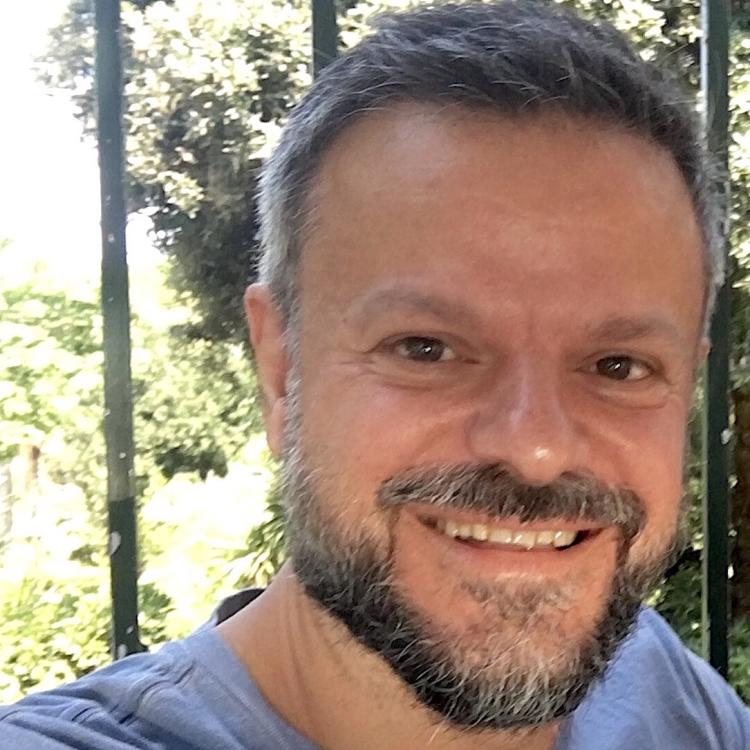 Neurodegenerative mechanisms and therapy of lysosomal diseases
Alessandro Fraldi
E-mail
alessandro.fraldi@unina.it
Biosketch
Alessandro Fraldi is currently Associate Professor of Medical Genetics, at Department of Translational Medicine, University of Naples "Federico II'. He is also Faculty Member of the European School of Molecular Medicine (SEMM).
From 2004 to 2011, he trained as postdoc at Telethon Institute of Genetics and Medicine (TIGEM) in Naples and Lysosomal Disease Research Unit" Woman's and Children's Hospital, Adelaide, Australia. From 2012 to 2020 he has been Faculty and Investigator (Molecular Therapy Program) at TIGEM. In 2021 he moved to CEINGE, where he is currently Principal Investigator.
Dr. Fraldi has a long-standing interest in lysosomal storage diseases. His research is focused both on the study of mechanisms underlying neurodegeneration and on the development of therapeutic strategies.
He is author or more than 40 original peer-reviewed articles published in top international journals including EMBO Molecular Medicine, Molecular Therapy, Developmental Cell and EMBO Journal. His research is currently funded by Sanfilippo Children's Foundation, Cure Sanfilippo Foundation, Orphan Disease Center (Penn University) and Telethon Foundation for rare diseases.
Research
Over the years Dr. Fraldi have accumulated experience in the study of lysosomal storage diseases (LSDs), a group of inherited metabolic conditions characterized by lysosomal dysfunction and severe neurological involvement. Dr. Fraldi's research is mainly focused on dissecting molecular determinants of neurodegenerative processes in LSD and in the development of innovative strategies to treat the neurological aspects in these severe disorders. 
Research lines
1. Lysosomal dysfunction and protein aggregation in neurodegeneration 
Dysfunction of autophagy-lysosomal pathway represents a crucial player in neurodegenerative processes, particularly in those occurring in LSDs. Recently, by studying mouse models of mucopolysaccharidoses (MPS), a family of LSD caused by inherited deficiency of lysosomal enzymes required for degradation of GAGs, we discovered that progressive deposition of multiple amyloid proteins in neuronal cells is a major factor triggering autophagy impairment. Our data opens new avenues both in the study of mechanisms linking protein aggregation and autophagy and in development of new therapies for MPS based on inhibiting protein aggregation.
2. Developing innovative therapeutic strategies for the treatment of brain pathology in mucopolysaccharidoses.
A research line in Dr. Fraldi's lab is focused on developing new therapeutic approaches to treat the CNS in LSD (particularly in the MPS) based on the use of either adeno-associated viral (AAV) vectors to transfer the therapeutic gene to the CNS or small molecules capable to target key neurodegenerative processes:
a)  We have pioneered the use of engineered variants of lysosomal enzymes (chimeric lysosomal enzymes) to improve both bioavailability and brain transfer efficiency of the enzymes in AAV-based therapeutic approaches. We are now investigating the use of "ad hoc" mutated variants of lysosomal enzymes capable to enhance their enzymatic activity ("superactive" variants") in order to improve the therapeutic potential of both AAV-based and enzyme replacement approaches in the treatment of MPS.
b) We are investigating the use of small molecules capable to inhibit amyloid deposition to prevent neurodegenerative processes in MPS. These studies are driven by previous proof-of-efficacy studies demonstrating that using CLR01, a potent broad-spectrum inhibitor of amyloid self-assembly efficaciously protects against neurodegeneration in MPS type IIIA, one of the most severe form of MPS.
Most relevant publications
Monaco A, Maffia V,Sorrentino NC, Sambri I, Ezhova Y, Giuliano T, Cacace V, Nusco E, De Risi M, De Leonibus E, Schrader, T, Klärner FG, Bitan G, Fraldi A*.

The amyloid inhibitor CLR01 relieves autophagy and ameliorates neuropathology in a severe lysosomal storage disease.

Molecular Therapy, 2020.

Apr 8;28(4):1167-1176. doi:10.1016/j.ymthe.2020.02.005

Sambri I, D'Alessio R, Ezhova Y, Giuliano T, Sorrentino NC, Cacace V, De Risi M, Cataldi M, Annunziato L, De Leonibus E and Fraldi, A*.

Lysosomal dysfunction disrupts presynaptic maintenance and restoration of presynaptic function prevents neurodegeneration in lysosomal storage diseases.

EMBO Molecular Medicine, 2017.

9, 112-132

-cover highlight-

Sorrentino NC, Cacace V, De Risi M, Maffia V,Strollo S, Tedesco N, Nusco E, RomagnoliN, Ventrella D, Huang Y, Liu N, Kalled SL, Choi VW, De Leonibus E, Fraldi A*.

Enhancing the therapeutic potential of sulfamidase for the treatment of Mucopolysaccharidosis IIIA

Molecular Therapy-

MCD,

2019.

Oct 28;15:333-342

Fraldi A*,

Klein AD, Medina DL, Settembre C. Brain Disorders Due to Lysosomal Dysfunction. Annu Rev Neurosci. 2016 Jul 8;39:277-95.  *corresponding author
Sorrentino NC, D'Orsi L, Monaco C, Nusco E, Sambri I, Spampanato C, Polishhuck EV, Saccone P, De Leonibus E, Ballabio A, Fraldi A*.

A highly secreted sulfamidase engineered to cross the blood-brain barrier corrects the CNS pathology of mice with mucopolysaccharidoses type IIIA.

EMBO Molecular Medicine, 2013

May; 5(5):675-90