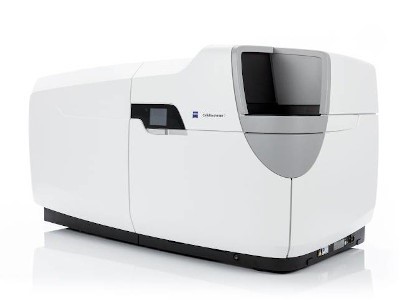 Cell Discoverer 7, Zeiss 
Cell Discoverer 7 is an automated system that control T and CO2% allowing to perform time-lapse experiments (up to 2 weeks) and high-content screening (up to 384+ wells). With CD7 it is possible to acquire high resolution images in bright field, phase gradient contrast and fluorescence, using different types of sample support (plastic, glass…). The objectives of CD7, also thanks to the automatic correction of aberrations, are also ideal for the acquisition of 3D samples such as small organisms (eg C. elegans), spheroids or tissue sections. In addition, the Intellesis system permits automated image analysis to make faster and standardized data analysis. Finally, image quality can be further improved through rapid deconvolution with the NVIDIA P4000 GPU station.
Zoom: 2,5x, 5x, 10x, 20x, 40x, 50x e 100x.
Emission Filters: triple band pass (467/24+555/25+687/145; 425/30+524/50+688/145), quadruple bandpass (425/30+514/30+592/25+709/100)