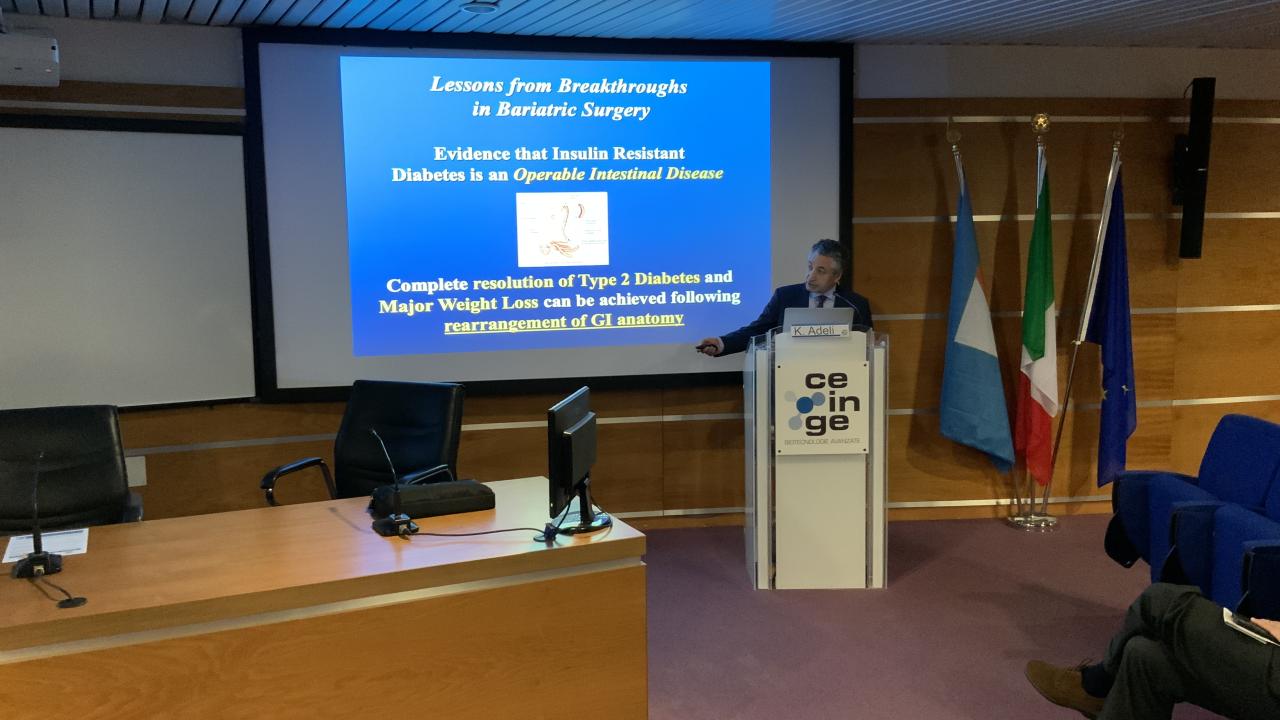 Dyslipidemia, le complicanze di obesità e diabete
Khosrow Adeli terrà al CEINGE (ore 16.00) un seminario dal titolo "Postprandial Dyslipidemia: A Major Complication of Obese and Diabetic States-Translational Studies in Healthy and Obese Adolescents"
Adeli è professore ordinario di Biochimica Clinica presso l'Ospedale Pediatrico e il Dipartimento di Medicina di Laboratorio e Patologia presso l'Università di Toronto (Canada). È presidente della Federazione internazionale di Chimica Clinica e Medicina di laboratorio (IFCC) e attuale Editor-in-Chief delle Review nelle scienze cliniche di laboratorio. Ha ricevuto numerosi riconoscimenti e, più recentemente, il premio AACC Academy Outstanding Research Award 2019.
Ospita il prof. Franco Salvatore
LUOGO DELL'EVENTO
Auditorium CEINGE via Gaetano Salvatore 486
-
80131
-
Napoli
-
NA