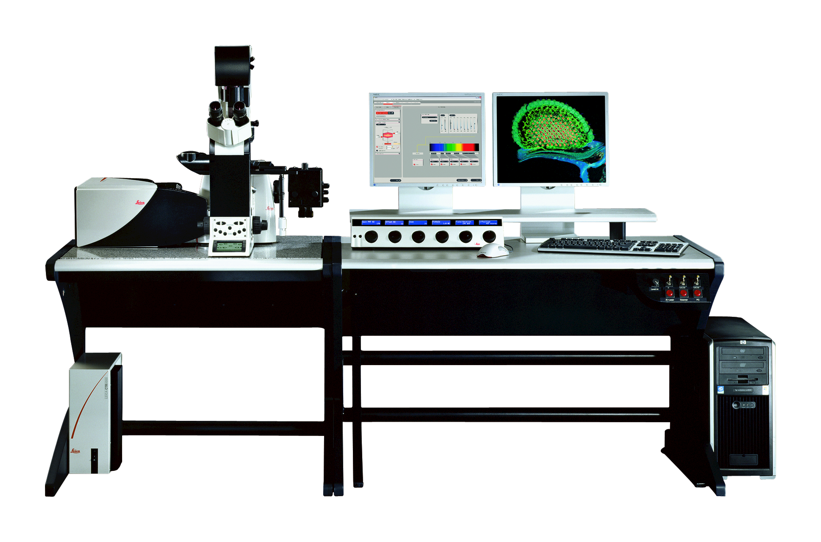 TCS SP5, Leica 
TCS SP5 confocal microscope allows to experimentally optimize the best specimen emission by mean of the Optical Prism, a system that gives the possibility to select the emission spectrum for each channel in a continuous and individual way. In addition, the AOBS system is ideal to minimize the crosstalk of signals thanks to the precise selection of emission wavelengths.
Objectives: 20x/0,70; 40x/1,25; 63x/1,40. 
Laser Lines: 405nm, 458nm, 476nm, 488nm, 496nm, 514nm, 561nm, 633nm.
Detectors: 5 PMT.