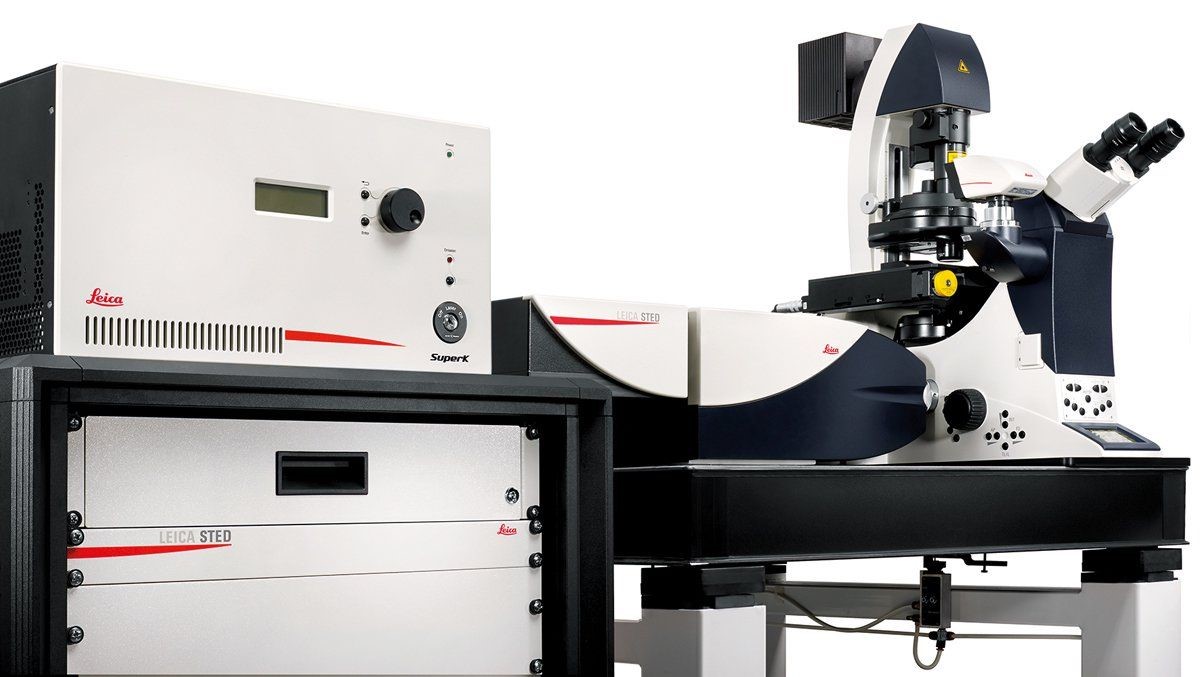 TCS SP8 STED 3x- Leica
TCS SP8 confocal microscope is the ideal system to select with extreme precision the excitation wavelength for each fluorophore present in the sample, thanks to the presence of the White Laser,  thus optimizing the emission signal with less energy use and reduced photobleaching. On the other hand, the synergistic use of the White Laser with the AOBS system allows the simultaneous use of up to 8 laser lines. In addition, the HyD detectors available on this microscope guarantee high sensitivity, better contrast and accurate photon counting, that makes more reliable the quantification of fluorescent signals recorded in the samples. Finally, the ultra-precise motorized X / Y translating stage (X / Y Scanning Stage) allows the acquisition of large samples, thanks to the "mosaic" function. In addition to these elements, the TCS SP8 STED 3x microscope is equipped with a super-resolution system that, combining the White Laser and the HyD detectors, allows the development of the gated STED (gSTED) technique. gSTED allows to acquire images at a resolution <50nm in xy and <130nm in z, on samples prepared with specific protocols.
Objectives: 20x/0,70; 40x/1,30; 63x/1,40; 100x/1,40. 
Laser Lines: 405nm, 458nm, 476nm, 488nm, 496nm, 514nm, 561nm, 633nm, white laser (470-670nm).
Detectors: 2 PMT + 2 HyD.