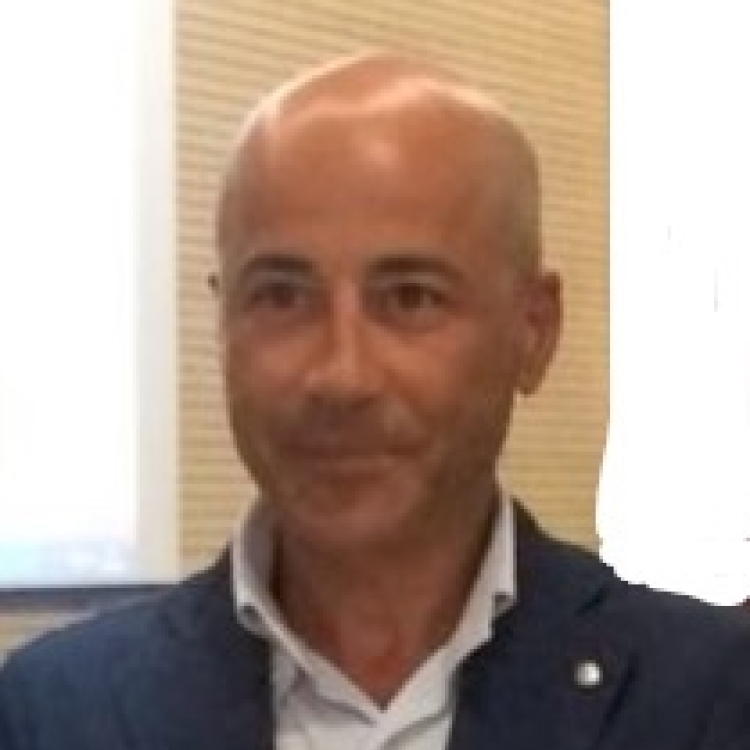 Cancer genomic for tailored treatment in ovarian, breast, pancreatic and prostate, solid cancers
Ettore Domenico Capoluongo
Biosketch
Full Professor of Clinical Biochemistry and Clinical Molecular Biology at Federico II School of Medicine, Naples, Italy. Currently, he is Chief of the Program on NGS application to Ovarian, Breast Prostate and Pancreatic cancers, pNET within at the Dept. Laboratory and Transfusion Medicine Federico II Hospital, Naples. He is a Member of the Multidisciplinay Oncological Group testing. As specialist in Clinical Pathology and Medical Genetics, he has been appointed as: a) Director of Genomic Laboratory at Policlinico A. Gemelli Teaching Hospital of Rome until May 2019; b) Director of the Department of Clinical Pathology and Advanced Molecular Diagnostics at Research Hospital IDI (Istituto Dermopatico dell'Immacolata) of Rome. For twelve years he held the position of Director of Laboratory of Clinical Pathology of the Hospital L'Immacolata. He is recognized an expert in molecular diagnostics and genomics and NGS technologies. He is an elected member of Molecular Biology Curriculum Board inside International Federation of Clinical Chemistry (IFCC). As an internationally recognized expert in cancer genomic technologies, Professor Capoluongo is involved in many projects and working groups focusing on cancer diagnostics and biomarkers identification, particularly in ovarian and breast cancers.
Since 2019, Prof. Capoluongo is Consultant at EU-Commission DIGIT-CIRCABC as representative of European Federation of Laboratory Medicine (EFLM); Member of Expert Alliance on Personalized Medicine (European Parliament) and Member of the European Commission expert panels on medical devices and in vitro diagnostic medical devices (European Commission). Professor Capoluongo is the coordinator of Molecular Diagnostics working group of the Italian Society of Clinical Biochemistry and Molecular Biology (SIBioC). He has published over 250 publications in peer-reviewed journals (> 6000 citation and an H-index of 38). He has reported more than 10.000 BRCA1/2 assays in the last five years along with thousands of clinical genomic tests in other disease settings.
Research
Academic HRD score assay for the selection of ovarian cancer patients eligible for PARP-inhibitor treatment.
Setting of an academic test able to identify the genomic instability in women BRCA-negative who can show higher sensitivity to PARP-inhibitor regimen when showing genome instability. Test development will be set-up using clinical samples belonging to patients enrolled in previous clinical trials who by approaching with complimentary genomic technologies (whole genome shallow NGS and multipanel gene assays).
Research lines
Ovarian, breast prostate, pancreatic genomic biomarker discovery

Role of microbiota in skin disease

Role of microbiota in Covid-19patients with different scores of disease severity
Research Group
Dr. Carmela Nardelli, PhD
Dr. Giovanni Luca Scaglione
Dr. Mario Setaro, Biotechnician
Most relevant publications
Santonocito C, Rizza R, Paris I, Marchis L, Paolillo C, Tiberi G, Scambia G, Capoluongo E.

Spectrum of Germline BRCA1 and BRCA2 Variants Identified in 2351 Ovarian and Breast Cancer Patients Referring to a Reference Cancer Hospital of Rome.

Cancers (Basel). 2020 May 19;12(5):1286. doi: 10.3390/cancers12051286. (IF= 6.162) 
Chiloiro S, Capoluongo ED*, A, De Marinis L, Bianchi A. The changing clinical spectrum of Hypophysitis (*Shared first position). Trends in Endocrinol and Metabolism 2019; 30:590-602 (IF:9.777)
Concolino P, Gelli G, Rizza R, Costella A, Scambia G, Capoluongo E. BRCA1 and BRCA2 Testing through Next Generation Sequencing in a Small Cohort of Italian Breast/Ovarian Cancer Patients: Novel Pathogenic and Unknown Clinical Significance Variants. Int J Mol Sci. 2019; 20:3442.  
Gori S, Barberis M, Bella MA, Buttitta F, Capoluongo E, Carrera P, Colombo N, Cortesi L, Genuardi M, Gion M, Guarneri V, Incorvaia L, La Verde N, Lorusso D, Marchetti A, Marchetti P, Normanno N, Pasini B, Pensabene M, Pignata S, Radice P, Ricevuto E, Sapino A, Tagliaferri P, Tassone P, Trevisiol C, Truini M, Varesco L, Russo A; AIOM-SIGU-SIBIOC-SIAPEC-IAP Working Group. Recommendations for the implementation of BRCA testing in ovarian cancer patients and their relatives. Crit Rev Oncol Hematol. 2019;140:67-72 
Capoluongo E, Ellison G, López-Guerrero JA, Penault-Llorca F, Ligtenberg MJL, Banerjee S, Singer C, Friedman E, Markiefka B, Schirmacher P, Büttner R, van Asperen CJ, Ray-Coquard I, Endris V, Kamel-Reid S, Percival N, Bryce J, Röthlisberger B, Soong R, de Castro DG. Guidance Statement On BRCA1/2 Tumor Testing in Ovarian Cancer Patients. Semin Oncol. 2017;44:187-197