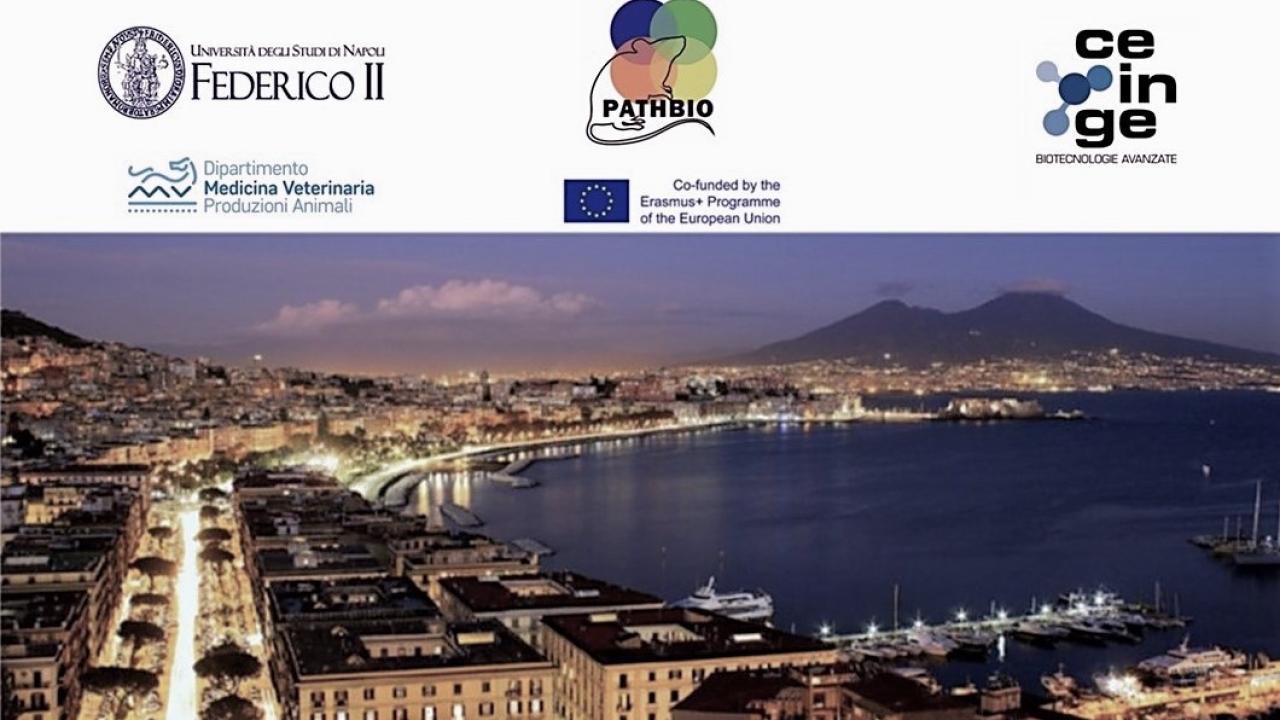 Meeting PathBio, lettura magistrale del Premio Nobel Capecchi
Si svolgerà presso il CEINGE il 2 dicembre 2021 il meeting finale del progetto europeo triennale "Precision Pathobiology for Disease Models", (PathBio), cofinanziato dal programma ERASMUS+ dell'Unione Europea. L'evento, che sarà moderato da Paolo de Girolamo e Livia D'Angelo (professori del Dipartimento di Medicina Veterinaria - Università degli Studi di Napoli Federico II) e da Pietro Forestieri (Presidente del CEINGE), ospiterà personalità di rilievo nell'ambito del Mouse Phenotyping, tra i quali il coordinatore del progetto PathBio Jesús Ruberte (professore di Anatomia Animale dell'Università Autonoma di Barcellona), Paul Schofield (professore dell'Università di Cambridge) e numerosi ricercatori di istituti di ricerca internazionali (Canada, USA, Sud Africa, etc).
I lavori proseguiranno l'indomani, 3 dicembre, con il Satellite Meeting dal titolo "Reproducibility and Translatability in Research: the Path forward", nell'Aula Magna "Gaetano Salvatore" del Policlinico federiciano. I saluti di benvenuto sono affidati a Ruberte e de Girolamo, la lettura magistrale al Premio Nobel per la Medicina 2007 Mario Capecchi.
Il meeting sarà l'occasione per tirare le somme del progetto PathBio 2020 e per presentare la call del 2021, relativa all'istituzione del programma "Erasmus Mundus Joint Master in Human Disease Models Morphological Phenotyping (MorphoPHEN)", alla quale si è candidato anche il CEINGE. Il Master unisce l'eccellenza e le competenze di cinque importanti istituzioni europee (Universitat Autònoma de Barcelona, Università degli Studi di Napoli Federico II, Università degli Studi di Roma Tor Vergata, Università Aristotele di Salonicco e Faculdade de Medicina Veterinária de Lisboa) nel campo di Anatomia, Imaging e Patologia dei modelli murini, comprese le strategie di deep learning applicate all'automazione della diagnostica per immagini. Il CEINGE, in particolare, in qualità di ente di ricerca associato, sarà parte attiva per le proprie competenze nell'imaging preclinico avanzato, che costituiscono un momento essenziale per lo sviluppo del percorso formativo all'interno del Master.
Obiettivo del Master sarà quello di fornire agli studenti i principali elementi relativi al potenziale applicativo delle più moderne metodologie di imaging attualmente utilizzate nella ricerca biomedica, che spazia dall'oncologia, alle malattie cardiovascolari, dalle neuroscienze alle patologie endocrino-metaboliche. E ciò avvalendosi delle strumentazioni innovative di imaging, di cui l'Animal Facility dispone, nonché al know-how tecnico-scientifico del personale qualificato dell'IBB-CNR, operante presso la stessa Facility e diretto da Marcello Mancini.
LUOGO DELL'EVENTO
CEINGE-Biotecnologie avanzate
-
80131
-
Napoli
-
NA